I thought folk would be interested in my sewing. So... pic heavy post.
My Puff and slash German garb being revamped
Major needlework project - I am considering not doing all of this, but only part of it, becuase its huge.
And its photo of how it should look finished -
Minor project - all of them will be on a branch, rather than separate.
And something my grandmother left me in her needlework supplies.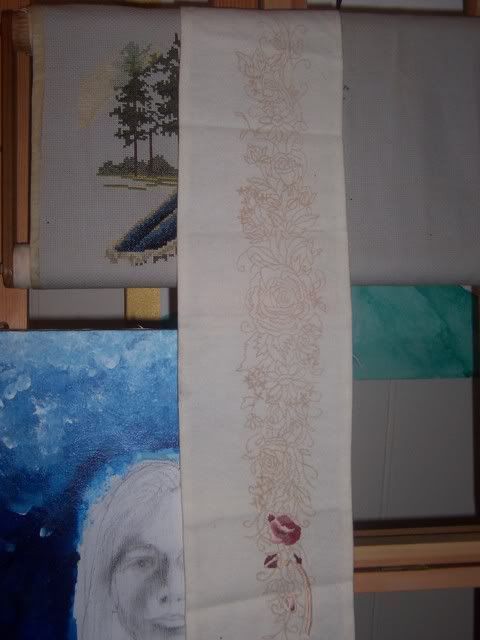 Incidentally, the painting behind it is of me - another work in progress. These are the hobbies that are not getting time becuase I RP too much...